Radio is Your Ticket to The Super Bowl!
By Melissa Robinson | Manager | Radio Station Solutions
The 2020 NFL Season has been a much-needed escape from the chaotic events of the past 9 months, and its grand finale is fast-approaching. The Super Bowl is possibly the most anticipated sporting event of the year, and Radio is a tried-and-true source of Game Day action. This deep-dive into the strength of flagship station listening on Game Day and the consumer potential of Super Bowl listeners across the country demonstrates why Radio is a touchdown for advertisers.
What can Radio bring to the field?
HUGE increases in listening on flagship stations
It's not just men listening – HUGE growth with women listeners on Game Day
Massive consumer potential among Super Bowl radio listeners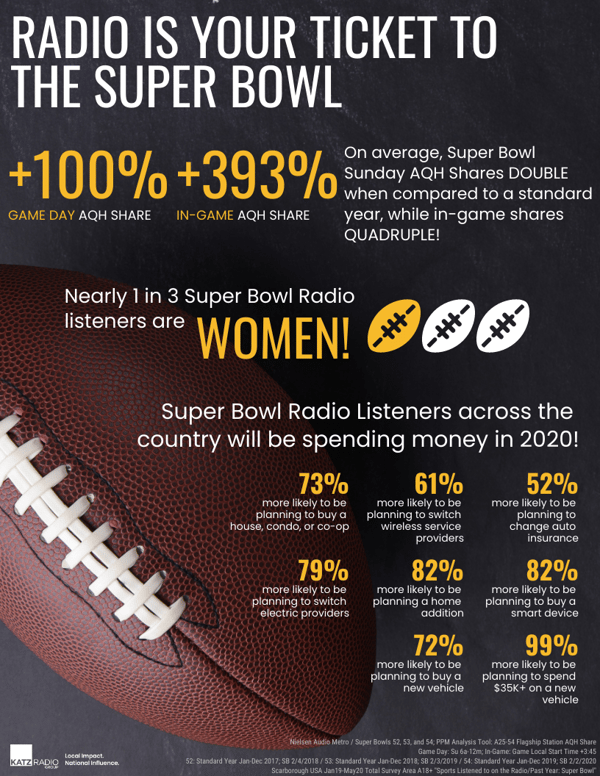 Learn more about how your brand can tap into the power of Radio and The Super Bowl