Football Fans ❤️ Their Local Team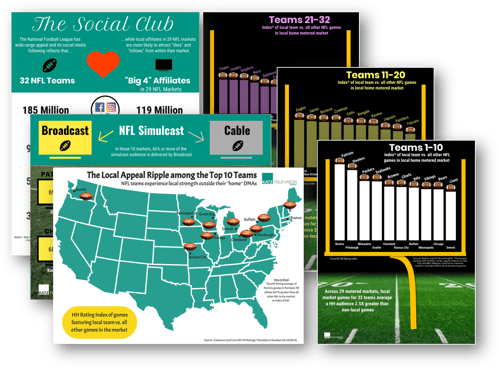 Wipe off the sunscreen and apply the face paint because the 100th season of NFL kicks off this week!
"Who's your favorite team?"
A question that has been asked of you hundreds of times, we're sure. Well, there's a good chance that the team you root for plays their home games close to your hometown.
Katz Television Group took a deep dive into the local appeal of NFL teams.
Highlights of our analysis include:
Local NFL teams Rating advantage in their "home" markets versus non-home teams.
Broadcast dominates cable when Local NFL games are simulcast.
Local allegiance expands beyond home markets, rippling into nearby markets.
Broadcast stations have a social media following that's comparable to the NFL.
Get Katz's NFL Local Love Insight