Kelly Clarkson's Show is Singing to the Hearts of Daytime TV Viewers
It's been over a decade since Kelly Clarkson rose to fame after becoming the first winner of the hit-show,

American Idol

, in 2002. Now, Kelly is bringing her bubbly personality and singing voice to her own daytime talk show on NBC. Currently the #1 new syndicated show in daytime, The Kelly Clarkson Show is off to a great start. In celebration of National TV Talk Show Host Day this week, we asked Kelly to tell us a little more about her #WHAT I'M LIKING segment and how her show is building community.
REAL PEOPLE ARE THE CELEBRITIES
The Kelly Clarkson Show is more than a star-studded daytime show. From school teachers, female firefighters and businesswomen to a child anti-bullying advocate and a 9-year-old reporter - Kelly hosts a wide range of guests on her show that spotlight human triumphs over adversity. Her guests come from all over the nation, highlighting how everyday people are strengthening our communities.
FUN FACTS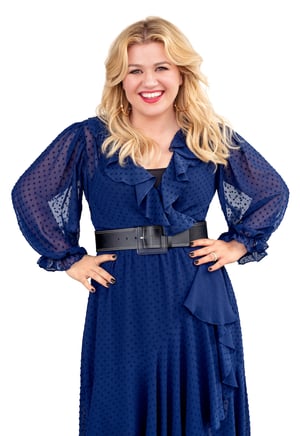 Kelly sings every episode - her show features a unique segment called "Kellyoke" where Kelly opens the show singing a cover of a song.
Kelly is a friendly neighbor! She decided to meet her new neighbors at the NBC lot, hand delivering bundt cakes to stars around the NBC Neighborhood.
Kelly's commitment to everyday heroes is balanced by no shortage of celebrities and musical guests on the show. Kelly has performed duets with some of her guests after interview segments with vocalists like Ben Platt and Cyndi Lauper.
GET ENGAGED
Kelly tapes her show in Los Angeles at the Universal Studios Lot. Tickets are free and can be requested online.
Kelly's social media following is with 213K fans on Instagram, 354,963 followers on Facebook, 31.2K fans on Twitter and 356K YouTube subscribers.
Learn more about what's happening in syndicated television with Katz TV Group's recent FLASH report.
----
Are you an avid daytime viewer? Would you like to share your opinions about TV and Radio entertainment for the chance to win monthly prizes? If so, become a member of the Our Media community and you can not only give feedback to current program producers but also weigh in on new shows in development. Click the logo below to learn more!